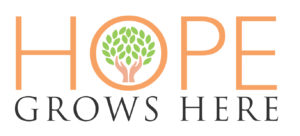 Welcome to Esperanza's Stewardship 2021 Program.  Here you will find our 2021 Stewardship communication, mission and ministry stories and articles from members of the Esperanza Community.
We hope you enjoy learning more about Esperanza and we look forward to your future contributions in Time, Talent and Treasure.  Pledge Sunday is Sunday, November 21, 2021.  Members can continue to pledge after November 21st either online or by stopping into the office for a pledge card.  
Video – We feed those who give care!
Thoughts on Stewardship: A Letter by Joyce Weary, Lauren & Brian Cantoni 
Imagine What We Will Do with Our Time, Talents & Treasure: A Letter from Michelle Tinsley
Video – Habitat for Humanity Build Site – Jama Family 
Video – Trivia Night – Benefits the Children of Hope Preschool & Esperanza's Campus
The Treasure of Esperanza: A Letter from Pastor Annemarie
Video – Pastor Annemarie & Deacon Connie Discuss The Many Gardens Where Hope Grows Here at Esperanza
Hope Grows Here – A Letter from Council President Chuck Yount
Growing the Roots & Branches of Hope by Pastor Annemarie
Visit our Garden of Hope in the heart of Esperanza! 
Tending God's Garden – Happy Hour in the Garden of Eatin' 
Pledge Step Chart – 2021 Weekly Pledging
Learn more about our Stewardship for All Seasons