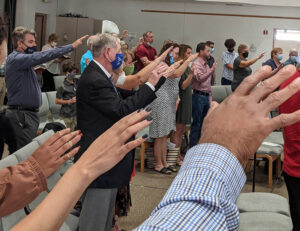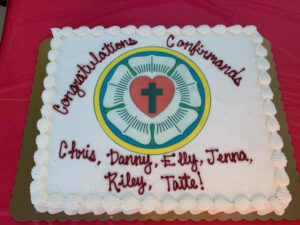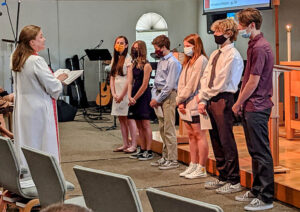 Esperanza's confirmation program is for youth in 6th, 7th, 8th and 9th Grades.  Esperanza participates with the Confirmation Among Local Lutherans (CALL) program.
Safeguarding God's Children Policy Click Here
On October 31, 2021, 6 confirmands at Esperanza were confirmed.  See News Article
Sixth, seventh, eighth and ninth grade young people will gather for a series of special classes to learn about the Lutheran Church and the Bible, and to discover their own faith journey.
This year we're joining with our sister ELCA congregations of Celebration, Faith Le Fe, Grace, Our Saviour's, Christ Evangelical, St. Andrew's, and Trinity for shared Confirmation ministry. We call it "CALL": Confirmation Among Local Lutherans. CALL connects sister congregations to one another, sharing resources and encouraging youth to meet with other area youth. Confirmation will affirm youths' identities as Lutherans and shepherd their identities as children of God, loved by Jesus and saved by grace.
Joining together in this way gives us a big, happy group to be part of each and every time we meet (no one will ever be the only student there!) You'll get to know other kids you would ordinarily get to see once a year at camp. And because each event is led by the pastor of that day's host congregation, you'll get to know a bunch of us pastor-types too!
CALL is for grades 6 – 9, meeting two Sundays a month, 1:00 to 3:00 p.m. Each event starts with lunch. Locations rotate among participating congregations.  The schedule is below.   We will carpool from Esperanza, or you may choose to drive your young person there directly.
Confirmation Registration Form
Emergency Medical Authorization Form
February 27 Exodus
March 13 Exodus
March 27 Exodus
April 10 Exodus
April 24 Exodus
May 8 End of Year Gathering