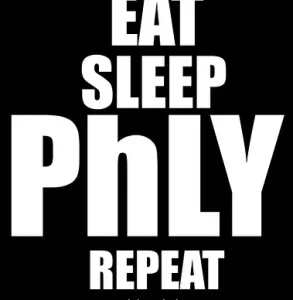 There are many ways for our teens to be involved in Esperanza ministries and activities. Opportunities include Sunday School, PhLY (Phoenix Lutheran Youth), The Hope News Network and other adult ministries.
Pastor Sarah & Deacon Connie lead the youth ministry programs.
One of these activities is PhLY, where High School students, grades 9-12, come together from all over the Phoenix area for a monthly event of games, food, and faith based conversations.
At Esperanza we can carpool from church or you can drive directly to the events. See Pastor Sarah to coordinate. For Zoom events, check your emails for the link—and please make sure to let us know if your email isn't on our list. Parents and youth: Important one-time registration for PhLY at www.phlyministry.com/registration. Let's PhLY!
Future Fall Dates: Mark your calendars for…
High school lock-in coming to Esperanza on March 26, 2023!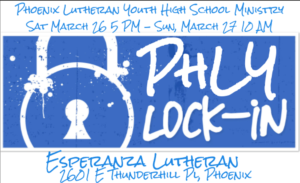 You all have been asking for it! You have wanted it!
Now you will get it!
Mark your calendars for Saturday, March 26, 2023 at 5 p.m., through Sunday, March 27, at 10 a.m., for the PhLY LOCK-IN!!!!!!
And the crowd goes wild chanting "Lock-In! Lock-In! Lock-In!"
Join us at Esperanza Lutheran as we will be having 17 hours of PhLY games, food, community, devotions, and awesomeness!
Safeguarding God's Children Policy Click Here