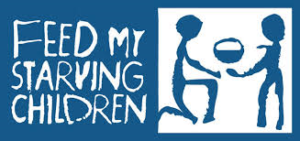 Feed My Starving Children (FMSC) is a non-profit Christian organization committed to feeding God's starving children hungry in body and spirit. The approach is simple: children and adults hand-pack meals designed specially for starving children, and FMSC ships the meals to nearly 70 countries around the world. In 2011, FMSC produced over 133 million meals thanks to the work of more than 565,000 volunteers.
Registration to volunteer at the Tempe packing site is online at
http://volunteer.fmsc.org/Register/Default.aspx#.UBQ0iWg21v0. To learn more about FMSC visit www.fmsc.org or contact Janine Skinner at [email protected].