Above: His new shawl is becoming a favorite spot for Teddy.  
"You blessed us with all living creatures."
Introducing a new ministry at Esperanza that helps our four-legged friends and their owners: doggieprayershawls.

Don't have a dog? No problem! We have doggieprayershawls for cats, too!
Each pet-size shawl is knitted with care and meditative prayer for:
Joy with a new dog.
Healing for a sick dog.
In memory of a dog who has crossed the Rainbow Bridge.
With a suggested donation of $20 you will receive:
Doggie or cat prayer shawl.
Doggie or cat card.
Gift bag and tissue paper.
You can keep the shawl or share it with someone in need!
Your donation goes to www.2darescue.org, and toward yarn and supplies.
Contact: Alice Schultze [email protected]
"We especially thank you for giving us our pets who are our friends and bring us so much joy in life!"

— Prayer for a pet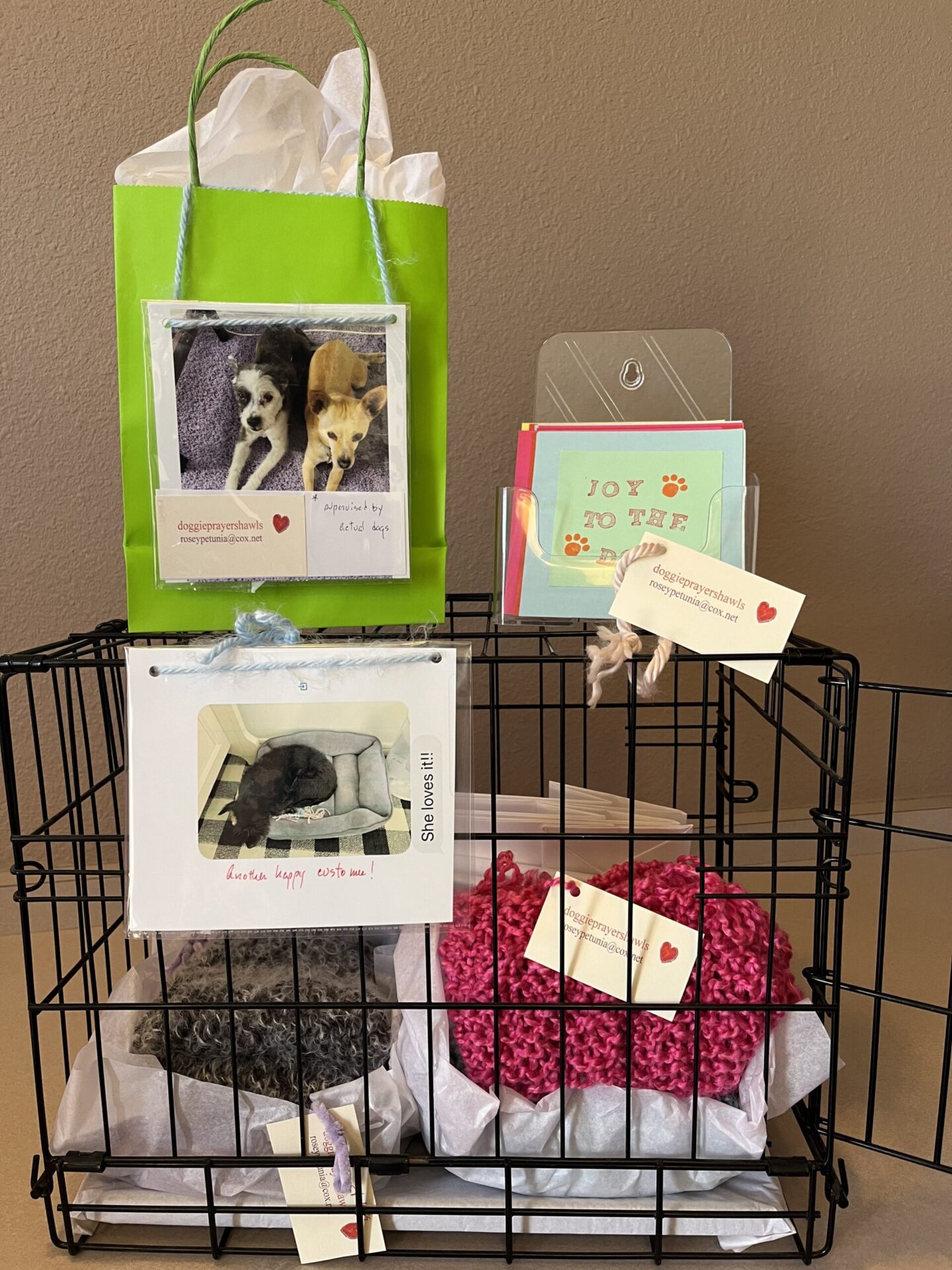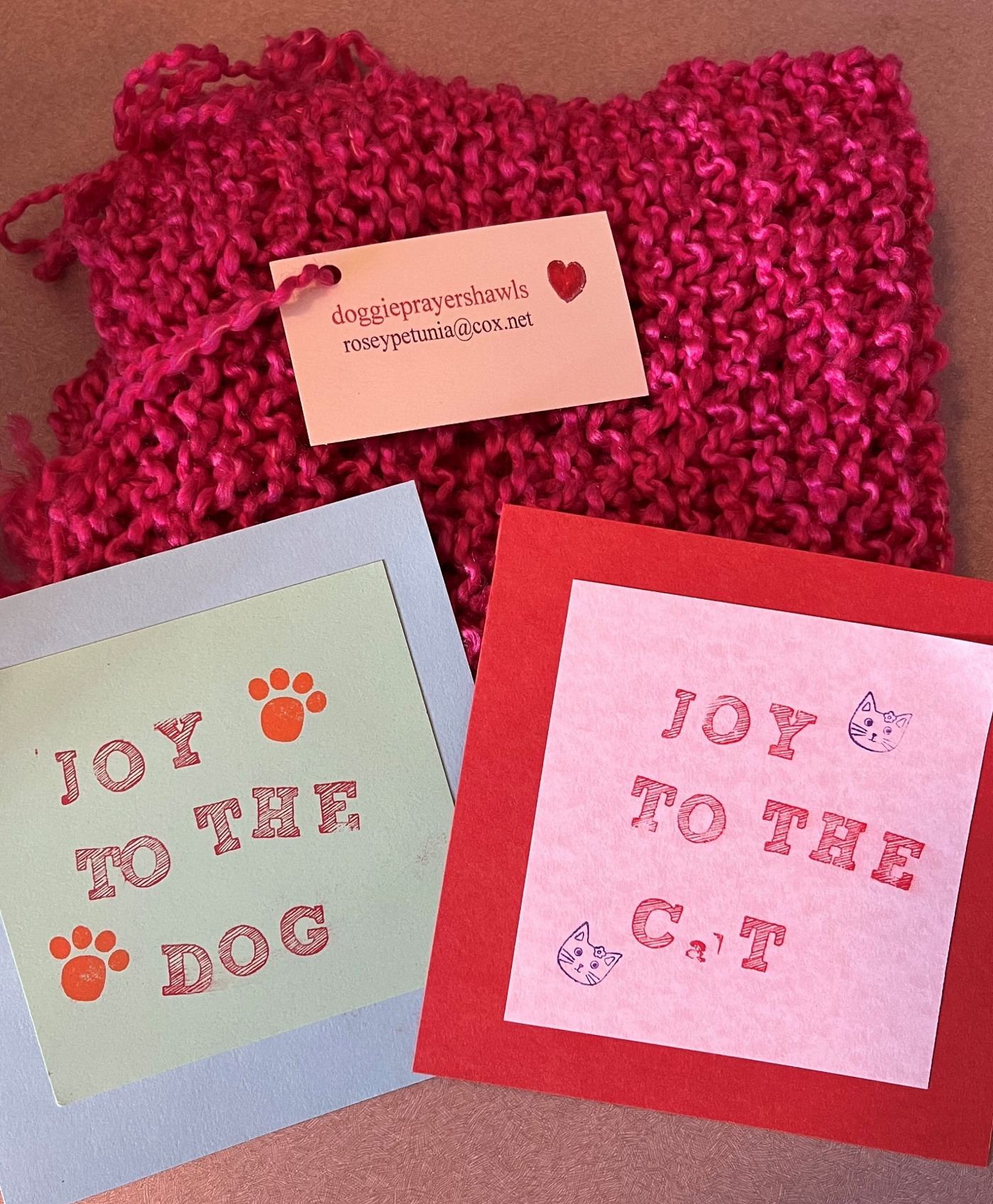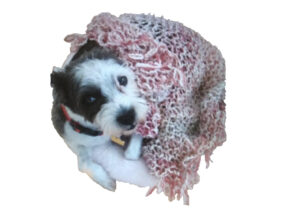 Rain, left, is the proud owner of a shawl knitted by doggieprayershawl founder Alice Schultze.