The Cinderella Affair, an all-volunteer project supported by East Valley Women's League, has a mission to make attending prom an event to remember!
This is the 21st Annual Free Prom Dress Collection & Giveaway.
Thousands of Arizona high school juniors and seniors are priced out of this opportunity due to the cost of a prom dress.
That's where Esperanza is stepping in to partner with EVWL to collect your gently used prom dresses, shoes, purses and jewelry.
They may be placed in the collection box in the Narthex no later than February 28th.
Please help us give a young person who might otherwise not be able to go to prom a chance to have the experience of a lifetime!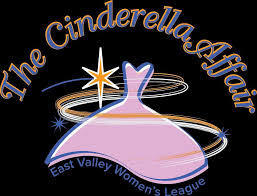 From a building on North McKemy Avenue in Chandler that resembles a castle on the outside, Cinderella Affair makes dreams come true.
There are prom dresses of every style and color imaginable, sizes 0 to 30, organized in rooms by dress size, 6,000 of them. If there isn't a dress to fit a plus-size girl, EVWL will shop elsewhere for one and buy it. There also are rooms for shoes, for jewelry and for accessories.
Each girl receives a dress, a pair of shoes, two pieces of jewelry and a purse. It's all free to high school juniors and seniors with a valid student identification. They're not required to return them. Some do. And some have come back years later as volunteers to give back.
The Cinderella Affair donated 122 dresses in its first year. Eighteen years later, the number reached over 17,000. A line of as many as 300 girls wraps around the building waiting to get in during prom season.
Help us help Cinderella Affair, one princess at a time!
To Donate Money Click Here