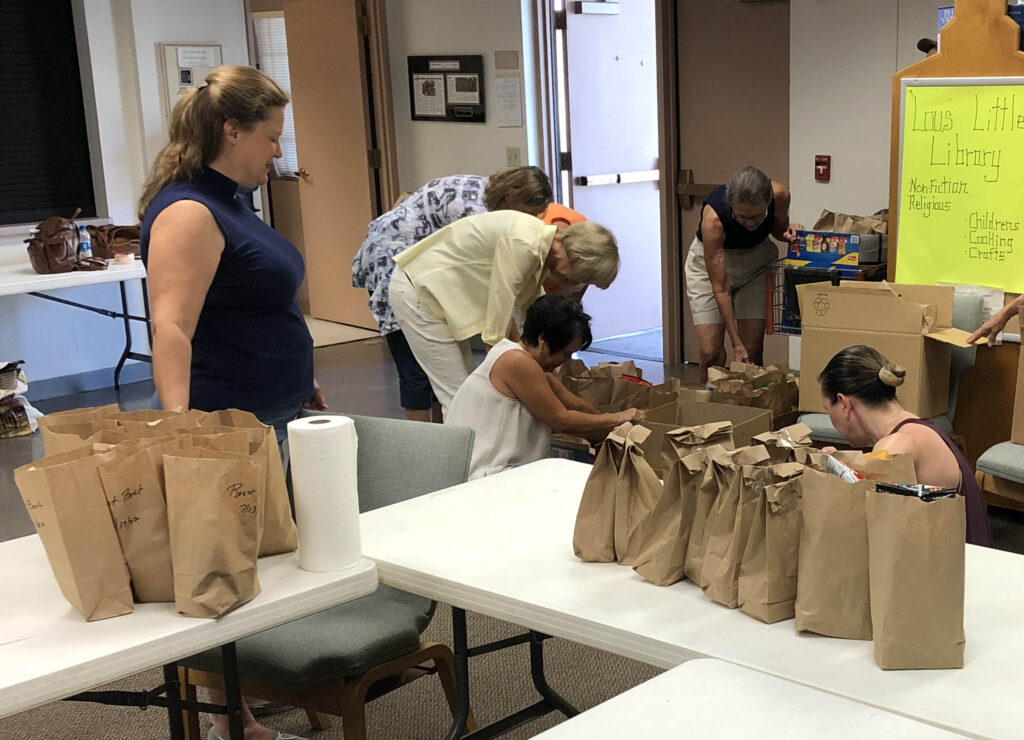 A letter from Chris Armfield:
Dear friends,
Today (July 20) our hunger volunteers provided more than 100 sack lunches to Grace Lutheran Church in downtown Phoenix in support of their homeless ministry. Last week (July 13) we delivered 160 lunches! Thank you to everyone who contributed, with financial and non-perishable donations and homemade sack lunches. Our devoted volunteers gave time both days, assembling lunches and delivering them. I'm not sure who had bigger smiles – our team, the Grace Lutheran team or our hungry guests!
Our next date is Wednesday, August 17 and we would appreciate your help.
Sack lunches consist of:
One Sandwich (Ham, Turkey, Roast Beef, PB&J)
Granola Bar (or similar)
Fruit or Applesauce Cups
Drinks (bottled water, Capri Sun type products, Gatorade, juice in gallon containers that can be poured into cups, etc.)
Napkin
If you would like to help assemble the sack lunches, please meet us at the church at 9:00 a.m. on Wednesday, August 17.  We will provide the items needed to assemble the sack lunch.  We leave to deliver the lunches to Grace Lutheran at approximately 10:30. If they need servers at that time, those of us who deliver the food will also stay to help serve and to clean-up.
For those of you who would prefer to assemble sack lunches at home, we would ask that you prepare a minimum of 8 sack lunches and deliver them to the church no later than 9:30 a.m. on Wednesday, August 17.
Items that can be donated or collected prior to the lunch service are:
Lunch Bags
Cases/Packages of Bottled Water
Juice Boxes / Capri Sun Boxes
Fruit Cups – Mandarin Oranges, Applesauce, Fruit Cocktail, Peaches, etc.
Nutri Grain Bars (or something similar)
Boxes of Individual Chips
If you can provide these non-perishable items, please deliver them to the church Kitchen/Fellowship Hall by August 15.  Please designate these items for "Heat Respite."
Please let me know if you have any questions or if you can assist! My cell phone is 310-502-7930 and my email is [email protected].
If you would like to learn more about Grace Lutheran's Heat Respite Program, please see the following link: http://www.graceinthecity.com/heat-respite
— Chris Armfield