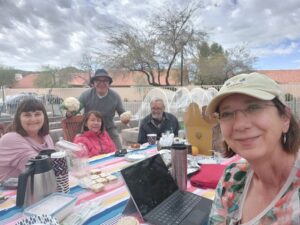 Thinking about growing your own vegetables, but you don't know how — or where?
An opportunity for would-be gardeners to learn the ropes will take place from 9 to 11 a.m. Saturday, March 11, at the church. At least eight plots in the church garden are available to those who would like to cultivate their own plants, according to Jayne Peterson.
The informational meeting is open to the public, so feel free to bring along a neighbor.  We will have a potluck so please bring a food or beverage item along with your friend or neighbor!
You know you want fresh tomatoes for those salads and burgers, right? See you at the Garden of Eatin'.