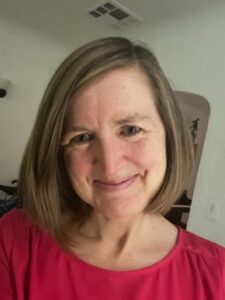 People of Hope:
Next Tuesday, March 14, Phoenix residents living in City Council Districts 6 and 8 will have the opportunity to vote in a runoff council election. Many in the Esperanza community live in District 6, and if you do, I urge you to vote.
Martin Luther wrote that each person is called by God to various vocations, and one of those vocations is citizen. Just as we may be called by God to be a parent or friend, doctor or teacher, we are called by God to be citizens, to tend the common good in whatever society in which we find ourselves. Whether we like or dislike the government, whether we like or dislike those who represent us, how we choose to interact civically shapes our society. Whether we vote or not, whether we voice our opinions or not, we help shape the community in which we live — even by refraining from engaging. And the reality of a democracy is that decisions are made by those who show up.
When we live into our vocation of citizen, we help decide who might best serve the common good. When we live into our vocation of citizen, we help shape the narrative of our life together — one that can be dominated by contempt and disrespect or curiosity and respect for the "other" side. When we live into our vocation of citizen, we love our neighbors, the neighbors we already know and love and the neighbors we don't know or don't agree with who are still our neighbors.
In 1 Corinthians, the Apostle Paul writes, "Now there are varieties of gifts, but the same Spirit; and there are varieties of services, but the same Lord; and there are varieties of activities, but it is the same God who activates all of them in everyone. To each is given the manifestation of the Spirit for the common good."
The Spirit has been given to each of us not just for our own sake but for the sake of the common good.
With joy,
Pastor Sarah