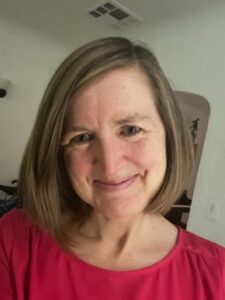 People of Hope:
Last winter and spring, the Outreach Team met with leaders in our community to learn more about the challenges facing the people of Ahwatukee. In March, the Outreach Team met with the Kyrene School District's assistant director of communications and strategic partnerships.
The purpose of the visit was to ask if there were any needs — with which Esperanza might assist — in elementary and middle schools west of I-10. Later in July, the Outreach Team met with the principal of Kyrene de la Esperanza Elementary School.
The principal identified several needs of the Title 1 school: mentors for families, volunteers in classrooms, volunteers at events such as book fairs and wellness events, volunteers in their new STEM lab, and assistance with small improvement projects on campus, among others. About half of the student body of Esperanza Elementary School receives free or reduced-price lunch, and because parents are working, parent volunteers are scarce.
In our Outreach Team meetings, we discussed how delightful it is that the particular school identified for us bears the same name as ours — Esperanza! And we considered how important education is to this community. Not only did our church birth Children of Hope Child Development Center in order to give the kids of our neighborhood a solid foundation, we are a highly educated bunch! We value education. We also yearn to be of service in our community.
We believe God is calling Esperanza Church to this partnership. In considering this partnership, the Outreach Team has identified two modest goals — suggested by the principal — for this first year: 1) to serve a teacher breakfast during fall conferences and spring conferences and 2) to create and install an affirmation wall at the school. The proposed partnership was presented to the Esperanza Council on Aug. 15 and was approved. With support of the congregation, our next step is to contact the principal and indicate that our church would like to enter into a partnership.
We anticipate this to be a multiyear partnership through which we can create authentic connections across the Esperanza Church and Esperanza School communities. We don't know all the ways God will work in this partnership, but we will find out when we show up for it!
With anticipation,
Pastor Sarah
P.S. Kyrene de la Esperanza Elementary School is located within a couple of miles of Esperanza Lutheran Church, on South Ranch Circle E between Ray Road and Chandler Boulevard, next to the YMCA. Don't be confused by putting "Esperanza Elementary School" into your GPS! It will send you to Mesa. instead, type in "Kyrene de la Esperanza Elementary School."